First of all--because I don't want you to in any way miss out of what's to come for our Members--I am offering those of you who are not presently on my paid, full-service list a chance to sign up THIS WEEKEND. 
    
     If you do, or if you are a present Member wanting to extend your own term, I'll DOUBLE the Membership term you sign up for!

     Simply GO HERE for the details and to enter your instructions.
 ______________________________

     Now a few quick market/investment thoughts ahead of my next regular issues where I go into many of your own questions...provide some more company updates...and further discuss the three main actionable themes to come I'll mention below.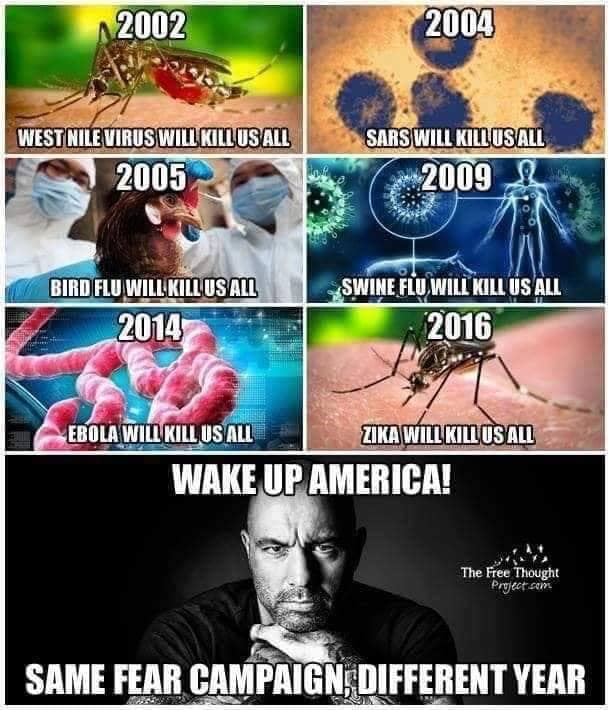 First of all, just how dangerous Covid-19 really is hardly matters. Whether one agrees or disagrees, the media and the markets are treating it every bit as seriously (and MORE) as they have past disease outbreaks; each of which in the end didn't end civilization after all.

     Nor will Covid-19.

     But it makes some sense now as markets reel that such is being caused more by perceptions and emotion rather than facts and reality. After all, we got to new all-time highs for stocks a mere few weeks ago in the first place despite evidence and fundamentals suggesting that the move had nothing but air under it.

So, it should come as no surprise that the markets' big lurch from greed to fear should likewise be more emotional than anything. 

     As I've pointed out--and will be discussing further in the next regular issue--it's that markets (not necessarily the economy, at least in the case of the U.S.) were already so vulnerable that is important to understand. Thursday afternoon RIGHT HERE I highlighted a couple specific examples of that as a VERY frightened Fed tries to keep everything from imploding.

     As I explained in an earlier e-mail this past week, I think the odds are high that at least a cyclical bear market plays itself out in the coming weeks/few months. That probably means that we could have one more "leg" down for stocks, at least, before a final bottom is reached. The Fed will try to either put that off or mitigate it by another rate cut at its next meeting.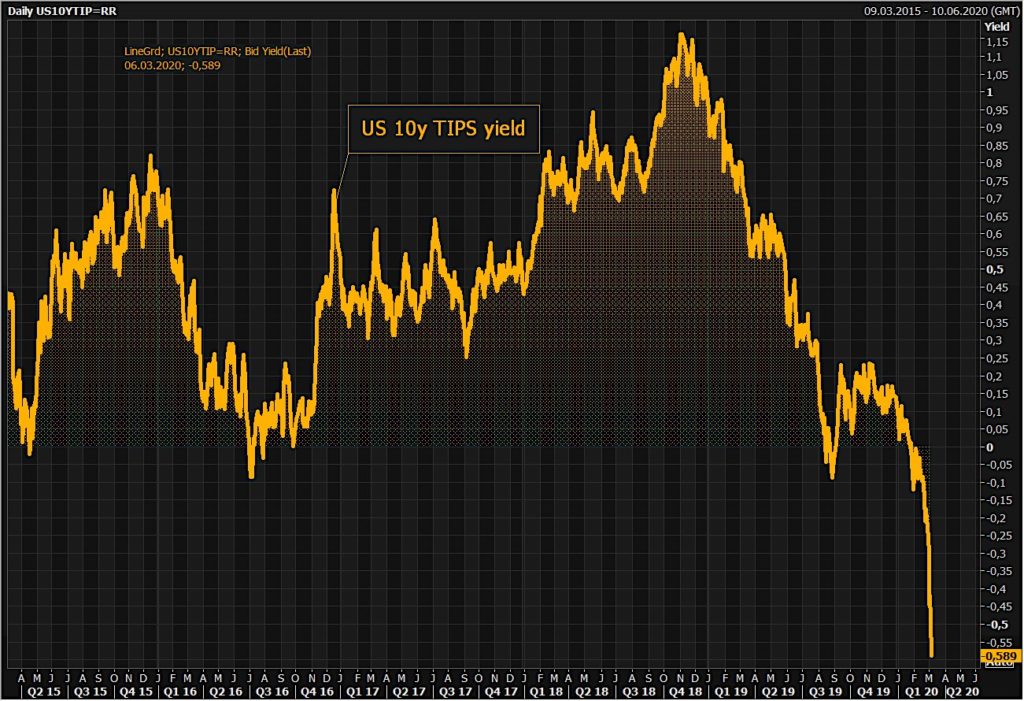 For now, the last thing that markets are expecting the Fed to succeed in is that Sisyphean task I've discussed recently of actually stoking higher inflation. As bond yields across the board have imploded, those of TIPS (Treasury Inflation Protected Securities) are ALREADY IN NEGATIVE YIELD TERRITORY. 

     Though this underscores the extremes in fear in markets now, it likewise underscores the fact that--especially given the Fed's panicked between-meetings rate cut announced this past week--the near-term danger to the economy and markets are of much more DEFLATION until a bottom is reached. 

Thus, the three investment themes below my mouth is watering over are too early to get into too heavily now.  None the less, each will feed our deployment at some point of the largest cash positions we've built up in a long time:

     1. Gold-related equities -- As I repeatedly warned of along the way, gold equities were vulnerable even as we have seen the gold price itself push up towards the $1,700/ounce area. 

     And as I warned of (among MANY other things) in my latest Special Report entitled This is NOT Your Father's Gold Market!, the danger is not yet over. (GO HERE for that issue if you didn't see/read it already!) 

     Yet--even as I wisely advocated that our Members exit the gold stock-related ETFs we had been heavy in (and at handsome profits!) I will be adding the best individual names to those already on my list in the weeks ahead. 

     Eventually, gold-related equities will respond to gold's continued strength; but ONLY when that all becomes a part of a "greed" and inflation trade. 

     2.  Rate-sensitive stocks -- Just as gold's rise due to fear and DEFLATION pressures didn't (and can't) help gold equities all that much, neither has the historic plunge in long-term interest rates helped rate-sensitive stocks for the most part. 

     Thankfully, I've held off on the temptation to add several more such "yield plays" to my recommendations. The only two I did add several days ago I am comfortable with; especially CVS Health, which I expect to be an above-average performer for us again this second time around. The other--Sunoco, L.P.--I like also (and especially its 12%+ yield!)

     The best performances for yield-sensitive stocks generally will actually come when the Covid-19 fears have subsided and even as long-term Treasury yields creep back somewhat higher. While we wait, I am whittling down my shopping list.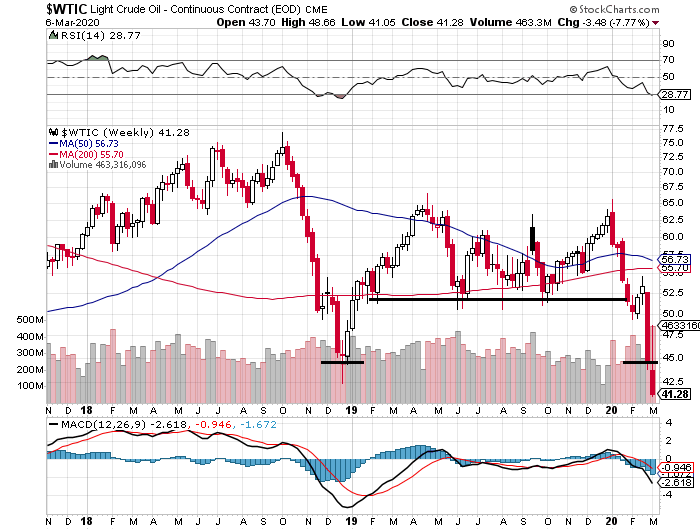 3.  The Energy BLOODBATH -- No single sector in the markets right now tells the story simultaneously of absurd value that's been revealed by the recent emotional selling--and the GREATER dangers that could still lie ahead--than the gut-wrenching beating that energy has taken.

     The biggest, strongest integrated energy companies saw their share prices drop another 10-15% in some cases yesterday alone! Most are now yielding 8 - 10%...or more. 
     The sector has been priced ALREADY for a major global depression. 

     That there is MONSTROUS rebound potential in some areas of conventional energy (if I am correct that the Covid-19 mania will NOT end life on the planet) I do not doubt. 

     BUT--as I have pointed out often since the last time this sector had a near-death experience about four years ago--there is no greater danger to markets and the economy really imploding than that represented by the energy space. (The subject of another coming Special Report discussing the good, the bad and the UGLY of a sector beginning a generational transition in the first place.) 

_____________________________     
     That our overall recommended portfolios are actually UP slightly for 2020 (our heavy Odd Couple exposure prior to recent sales barely making up for some bleeding among many a good individual stock) proves yet again the utility of sound portfolio management and DIVERSIFICATION.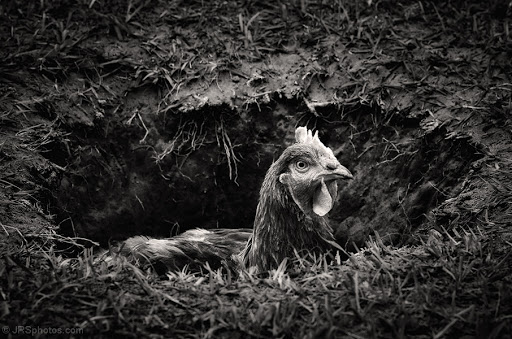 There are going to be a LOT of opportunities still to trade one side or the other of the market.  And if I see a clear-enough one(s) I'll urge acting.

     But for now--our cash stores the heaviest in some time--it's best to be neither a bull nor a bear, but a chicken as we do some homework on many good companies to come...and simply watch from the sidelines for the most part.


All the best,

Chris Temple -- Editor/Publisher
The National Investor
https://nationalinvestor.com/