As I continue with several "rolling" commentaries and predictions for the New Year I want to offer you a VERY thorough look at Fed policy I discussed with the K.E. Report's Cory Fleck for their current weekend show.
To listen, go to
http://www.kereport.com/2020/01/04/hour-1-this-hour-is-for-the-metals-investor/
The two main points are these:
-- That Powell and the Fed have been compelled to 1. shovel hundreds of billions of dollars into repo markets in their so-called "plumbing fix" and 2. That Powell has recently CHANGED THE RATIONALE for the three "insurance" rate cuts of 2019 tells you unmistakably that a LOT more is wrong with the U.S. financial system than Powell cares to admit.
-- And the corollary--that Powell has promised efforts to ramp up consumer "inflation" as a means to combat this and insure the "durability" of the debt and EZ-money fueled "economic expansion"--likewise tells you a pivotal point for the markets and economy has been reached.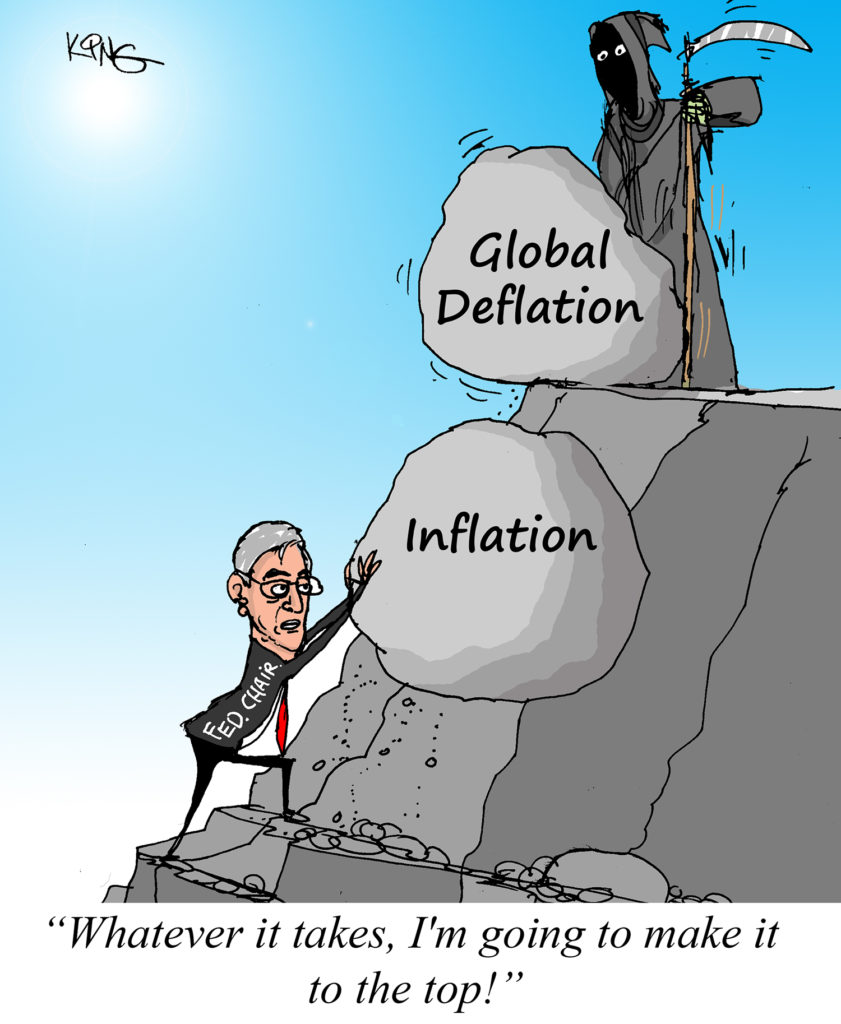 China/Hong Kong remain as the biggest systemic threats to global markets as the New year begins.
And NOW we need to worry more about geopolitical issues and even WAR than we have in a while, following the U.S. military's assassination of Iranian military leader Soleimani. We have yet to see how all of this will evolve and affect global markets.
But more than in a while now, the Fed is at a crossroads: And its success (or lack thereof) in keeping at bay the DEFLATIONARY forces that it itself is the cause of will define the coming year as much as anything.
YOU WILL NOT HEAR A MORE IMPORTANT--YET FOCUSED--DISCOURSE ON THIS ANYWHERE ELSE; one that will greatly affect your portfolio in 2020.
Again, this discussion is at
http://www.kereport.com/2020/01/04/hour-1-this-hour-is-for-the-metals-investor/ (Segment 2, as you will find.)
Take the time to listen. . .and then send me your feedback, to chris@nationalinvestor.com