In this conversation, I visit with investment adviser Dana Lyons.  He will also be back on our panel on Friday evening, Nov. 9, 2018 at our Chicagoland conference at the Schaumburg Marriott!
The 2-day gathering kicks off at Noon Friday; you can still register for FREE RIGHT HERE!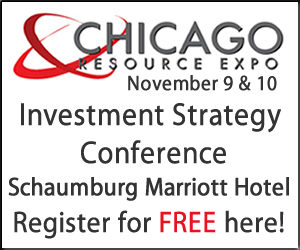 In the below discussion, I visit with Dana about his views of a generational low for interest rates having been plumbed back in mid-2016. We discuss how -- and how high -- interest rates will work themselves going forward, and what that might mean for the broad stock market and more.
We'll be adding a LOT of "meat" to these bones -- together with actionable strategies for your portfolio -- in Friday night's BIG panel discussion...you won't want to miss it!