In this post I visit with Josh Gilmore, Vice President of SDIRA Wealth (get more info on their unique way of using retirement funds to invest in residential real estate RIGHT HERE)

Josh will be one of the speakers at the imminent Chicago Resource Expo to be held Nov. 9 - 10 at the Schaumburg Marriott Hotel in Schaumburg, Illinois.
Registration is open...and FREE to active investors!  To Register, CLICK HERE!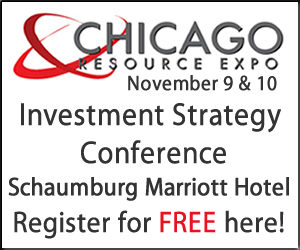 For now, click on the recording link below for my chat with Josh on what the SDIRA Wealth real estate program is all about!!