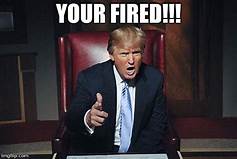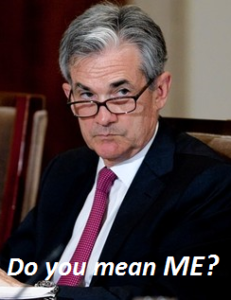 July 21, 2018 --
As I quipped at the beginning of 
YESTERDAY'S PODCAST
, there's never a dull moment where America's 45th president is concerned!
Market watchers and pundits were downright apoplectic over President Trump's breaking of protocol in his complaints about Fed Chairman Jerome Powell's interest rate-hiking gambit. 
As I explained, the strength of the dollar he's complaining about anew is as much his own doing as anything. But this is the kind of reaction we get from time to time from The Donald, of course.
The question is whether Trump's comments--which roiled markets somewhat, though not dramatically in the end--none the less mark the end of the bullish move for the U.S. dollar and a bottom for precious metals and other beaten-up commodities. It's too early to say; and very risky to bet on such things heavily quite yet.  As I explained yesterday, despite the president doubling down on his comments delivered the previous day on Powell, the dollar, etc. during an interview with CNBC's Joe Kernen, nobody seriously believes the Fed is going to be deterred.  Yet.
This will be a ratcheted-up discussion and occasional battle, however; one which--if Powell sticks to his guns--might well culminate in a Reality TV-esque "You're fired!" at some point. Among other things, Trump's lobbying for less in the way of rate hikes will solidify his bona fides with Middle America, not to mention a lot of Democrats.  The political cost would be considerably less if down the road he fires Powell, who will become, where Trump is concerned, the reason for an eventual bear market and/or recession.
But as I say, this won't come to a head for a while.
While the jawboning of the president will, for now, have but fleeting impacts on most markets, 
his attitude on the present trade skirmishes is FAR more telling; and FAR more instructive as to how you should be managing your portfolio NOW
.  Though even the financial media is all over the whole Powell and dollar thing, Yours truly 
EXPLAINED WHY
 the 
real
 takeaway from the president's comments of the last two days is on his trade agenda.
Take the time to listen if you haven't already.
And as always, you know where to send your comments and questions!  (Write to me at chris@nationalinvestor.com)